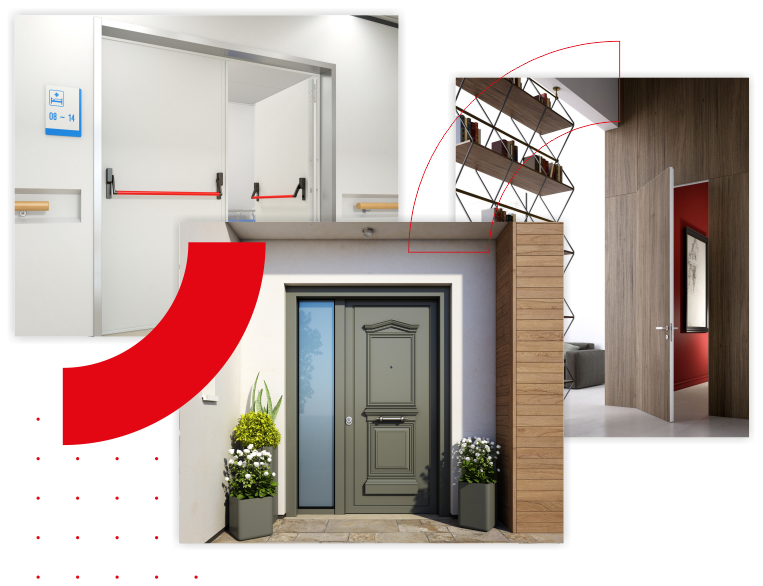 ΚΕΤΕ SA

---
The largest Greek door manufacturing company.
KETE SA is a modern Greek industry producing Security, Fire and General purpose doors. The rapid development, the equipment of the latest technology, the modern methods of design and manufacture of its products, quickly made it the first force in Greece and a strong competitor of foreign companies.

---
INNOVATION
---
We give special attention to the quality of the final product and we constantly invest in their improvement. The result of these efforts is the certification of the company according to ISO 9001.
Our Production Process

---
SPECIALISATION
---
The many years of experience of our people in the field of security is a guarantee for our products and services. KETE offers a wide range of products, following the trends of modern design.
Our Profile

---
RELIABILITY
---
KETE SA constantly invests in the evaluation & testing of its products in collaboration with various accredited laboratories in Greece and abroad. Its doors are 100% made in Greece and are accompanied by certificates according to European standards.
Our Certifications