Pivot
The architectural element that makes your home unique. We go beyond the standard opening, giving to the architect a freedom of design to cover large openings. The door impresses with the rotating opening on the axial mechanism, providing 5D adjustment, and with the 150mm thickness of leaf. Wind permeability is achieved with rubber on the double automatic windshields at the top and bottom. The simplicity of its lines offers a modern architectural design. The architectural innovation of Pivot door is completed choosing panels with material of wood, aluminium, glass or ceramic Laminam. Standard dimensions up to 3.00 metres height and up to 2.00 metres width.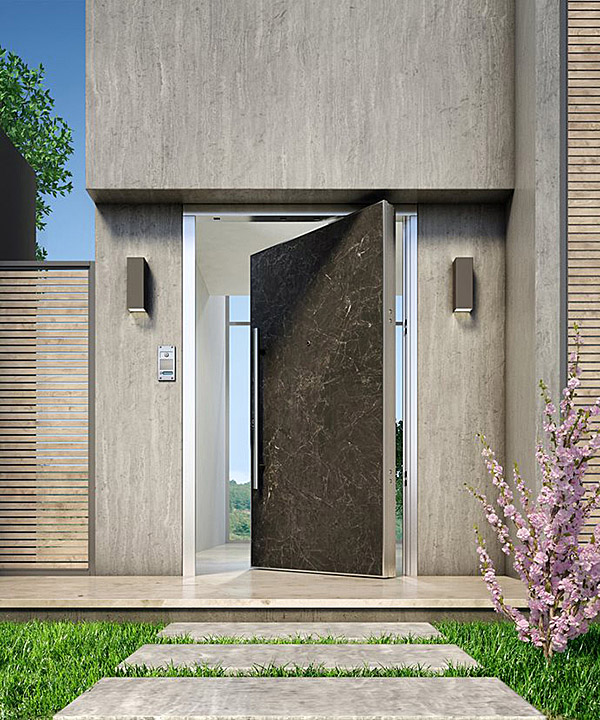 Segretto
Hidden hinge. Τitan door with two hidden adjustable hinges, becoming invisible when the door is closed for a clean look. These hinges are a new stylish design that provides minimalism and perfection. The leaf can open up to 120 degrees.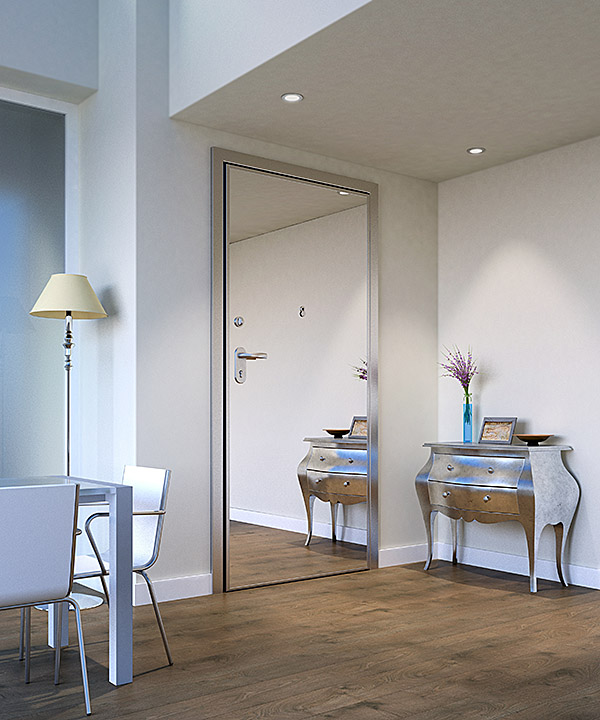 Seamless
Hidden hinge
Thermal & sound insulation
Resistance
Electrogalvanized
Height max 250cm / Width max 123cm
Titan Complanar
The design of the door allows to be placed on the same level with the wall on the outside or the outside, offering various choices in architectural design and achieving the perfect shape.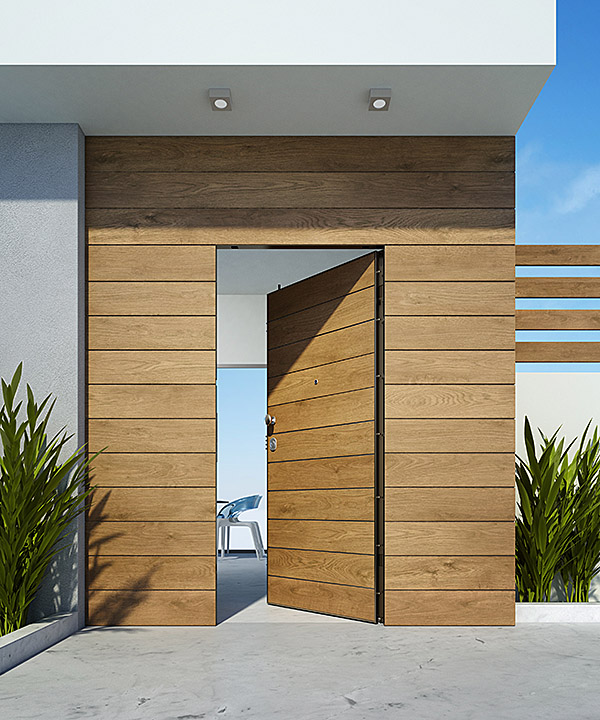 Seamless
Thermal & Sound Insulation
Resistance
Electrogalvanized
Height max 250cm / Width max 123cm
Titan
Our basic model. The design and the equipment that Titan has, can meet all the needs of your home. We produced it in almost all the dimensions, single or double leaf, with side lights and dormer window. You can choose from a variety of locks and access systems, electronic or not. There are two door versions. C 3 class theft and 90min fire resistance.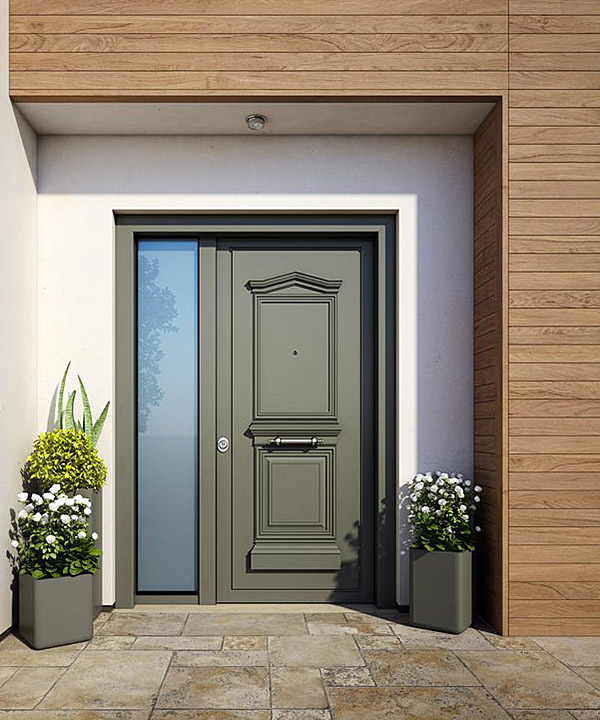 Panels
---
Ceramic, Glass, Aluminium, Handmade, PVC and CPL in a variety of colors and designs.
Browse Panels
Accessories
---
Locks, cylinders, security systems, bars, knobs, Defender and accessories for a complete result
Browse Accessories