Fire Resistant
A complete protection for your home and your building facilities provided by KETE with the SYMMETRICO type doors. Fireproof doors with resistance 60 or 120 minutes, single or double leaf, depending your needs. Our doors are certified according to the latest European Directive EN1634-1.
STANDARDIZED DIMENSIONS
Single Leaf width (cm) 80-90-100-110-120-130 and height (cm) 205-215
Double Leaf width (cm) 140-160-180-200 and height (cm) 205-215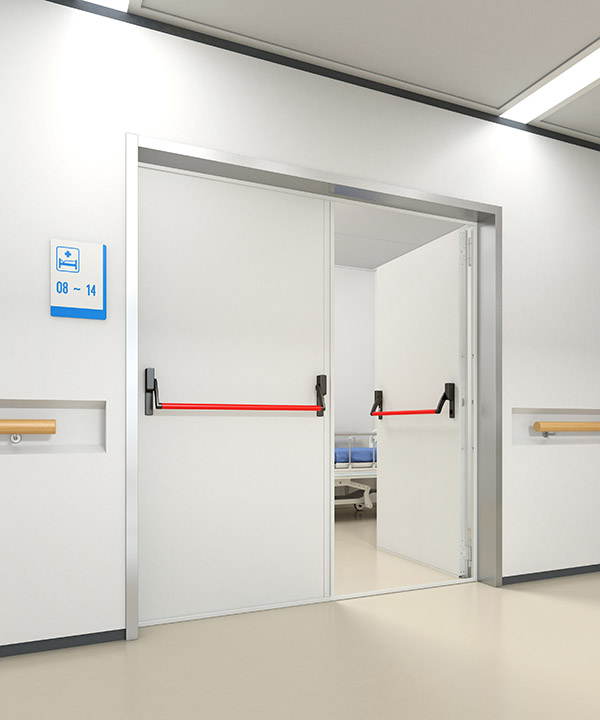 General Use
Forget the picture you have of the old warehouse doors. KETE SA changes the image of the general use doors, giving you a product with clean lines and with wide choice of colors.
STANDARDIZED DIMENSIONS
Single Leaf width (cm) from 70 to 115 per 5cm and height (cm) from 200 to 220 per 5cm
Double Leaf width (cm) from 120 to 230 per 5cm and height (cm) from 200 to 220 per 5cm